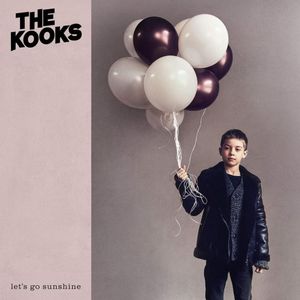 Too much 'OOO — AAA-YEAAHH' thingy that make those songs so similar and lacks of soul at the same time.
If you weren't happy yet for abundant amount of music release this year, please take a look at 2006's prodigy back then. Yep, The Kooks. They release debut album almost took the same time as another unstoppable debut album Whatever People Say I Am Thats Why I Am Not from Arctic Monkeys.
Luke Pritchard cs already stated in interview that The Kooks will walk on the different path from Listen(2014) and trying to back to their root. And the result?Not so disappointing though.
For those who ask The Kooks to be on their prime at Inside In/Inside Out era perhaps will be pleased by how The Kooks pulled back to where they used to deliver when we are listening to their pre-album singles; endless happiness. But let see how Let's Go Sunshine works for us.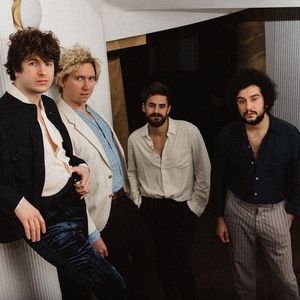 Hugh Harris, their main guitarist, stated to the media that they reflected from their togetherness in the last 12 years, they made this album to embrace their togetherness and have fun.
So, what's the result? Let's Go Sunshine lacks of soul, much different from expectation. I
don't know, but after third time played it on repeat, I felt like…kinda boring. Probably Let's Go Sunshine lacks of soul unlike The Kooks own from their first three albums.
Since audience given a heard from their four singles; All The Time, No Pressure, Four Leaf Clover, and Fractured & Dazed some of us expected Inside In/Inside Out 2.0 which also included some short-masterpiece like Seaside. Apparently, at Let's Go Sunshine there's no such thing as deep lyric and too much 'OOO —AAA-YEAAHH' thingy that make all things so similar and lacks of soul at the same time. So we can say that Let's Go Sunshine is not safe for deep-diving listener. That's not much to discover from their latest work beside Tesco Disco and Picture Frame. The rest are flat. But if you only craved for some Inside In & Inside Out vibe, perhaps Let's Go Sunshine will suit you. Just played around All The Time, Four Leaf Clover, Fractured and Dazed and No Pressure back and forth. Moreover, some of The Kooks's tune in the past were strong lyrically, especially Sway, Is It Me, and ultimate hit Naive. But in Let's Go Sunshine I haven't found any decent lyric. Only Four Leaf Clover which much close to.
I'm sorry for my honest opinion, but Let's Go Sunshine isn't as good as people think about. Luke Pritchard delivering with Bob Dylan-ish style not even help much to make Let's Go Sunshine as decent as expected.